The Awakening Women's Lives Programme
"The AWL programme was the key to unlocking my understanding of my own value and what I could achieve in life... The AWL program is the best investment I have ever made in myself - it has been a life changing experience that I would recommend to anyone."
Hey lovely, I have some questions for you...
Friend, you're not alone.
You see, I felt the same way.
When you are part of AWL you are getting access to tried and tested tools, techniques and strategies that I know work. How do I know? Because I tested them all out myself, and when I couldn't find something that worked, I created it. 
I've used these tools to navigate a marriage break up, start my own business, deal with bereavement, recover from workplace gaslighting, move beyond imposter syndrome and my inner critic, make brave choices and live a life that feels in balance with my needs, my children's needs and a running joy-filled business.
I want you to have access to exactly what you need to work out where you are now, where you want to be, and how to get there. Let me help you create a blueprint to a life you love with a sense of purpose and fulfilment.
Consider this:
Have you spent so long prioritising other peoples' dreams that you've forgotten what your own are?
Are you ready to put yourself at the top of your to-do list, guilt-free and focussed?
Would you like to develop a bespoke blueprint to move you towards a life you love, lived with purpose and intention?
If you can answer 'yes' to any of these questions, you're not alone and I have the solution for you.
You NEED the AWL Programme: Awakening Women's Lives 
AWL is a six month, online programme for women who are ready to invest in themselves and their lives.
It is a programme of discovery and reconnection, helping women to craft a life they love, guilt free and on their own terms.
It's for women who know they want something 'more' or 'other' from their life, but just aren't sure what. 
It's for women who want to make the most of their one wild and precious life.
It's for women who no longer want to be held back by their inner critic and step forwards with confidence.
"The AWL programme is brilliant! My confidence has massively increased and the techniques I've learnt have really helped me to understand what I want my life to look like. Jane is a fantastically engaging facilitator and great coach and if you are thinking about some personal development I would highly recommend her programme. I've met a lovely group of women who have been and will continue to be a great support."
"The AWL was so instrumental in helping me through such a difficult time in my life. It taught me how to create tiny goals each day to feel more in control of my life and to get a sense of achievement from each day. The course gave my confidence such a boost and helped me move roles and be more strategic and balanced in my new role. I am more organised, less self critical. I move more. I am more grateful and have a deeper appreciate for the value of coaching in all areas of life."
"This was a complete game changer for me. Jane is truly inspirational and with some gentle nudges, she's moved me from thinking about what and where I could be, to actually taking the steps to get there. I'm rediscovering me and love it!"
AWL - Awakening Women's Lives
The Awakening Women's Lives Programme (AWL) is designed for women who really want to lead their life from the front with intention and purpose. 
This six-month peer mentoring programme is run and facilitated by Jane Galloway, Founder of Quiet the Hive. It is custom designed to get results for the women who attend, covering topics like managing your inner critic, accessing your inner mentor, making brave choices and moving past procrastination.
Each of the six modules is accompanied by a monthly three-hour session, a home mission and a mid-month motivator; keeping you on track and moving forward between each session. 
The unique aspect of AWL is that the investment can last a lifetime, give you a tribe of women who will challenge, support and cheerlead you to success; whatever that looks like for you.
The facilitated sessions are designed to get you to a place where you are clear about what's important to you, where you want to get to, and how you will get there. 
Once the six sessions are completed, you will be ready to continue the peer mentoring relationship on your own terms.
Want to find out more?
Download the brochure and find out more about this "life-changing" programme
Book NOW
You can grab your place today for the next cohort, simply...
The next cohort is open for bookings – we kick off in September 2023. 
The Autumn Cohort monthly sessions will take place (9:30am – 12:30pm) on:
Friday September 22nd
Friday October 20th
Friday November 17th
Friday December 15th
Friday January 26th and 
Friday February 23rd
What does the programme include?
Module One: Introductions, setting intentions and building bonds – get to know each other, explore what your hopes for the programme and introducing key tools and techniques to drive success.
Module Two: Goal Setting – in this session we build on the previous module to understand more about purpose and where you want to be.
Module Three: Managing your inner critic – getting to know your inner critic and how to manage her
Module Four: Introducing your inner mentor – a pivital session designed to unlock access to your own inner wisdom
Module Five: Barriers to success – what gets in our way and how to move past it. Reconnecting with your aims and preparing for next steps
Module Six: Moving Forward with Confidence – in our final session we pull everything together and get you ready to take your next steps.
Supported by:
Home Missions: tasks sent to you after each session to do ahead of the next module
Mid-Month Motivators: building on each module and preparing for the next, you'll get sent an exercise or between sessions to help keep you on track and moving forward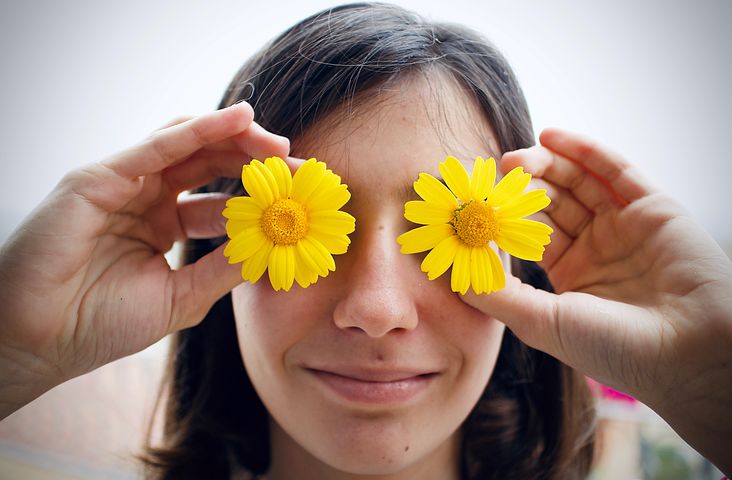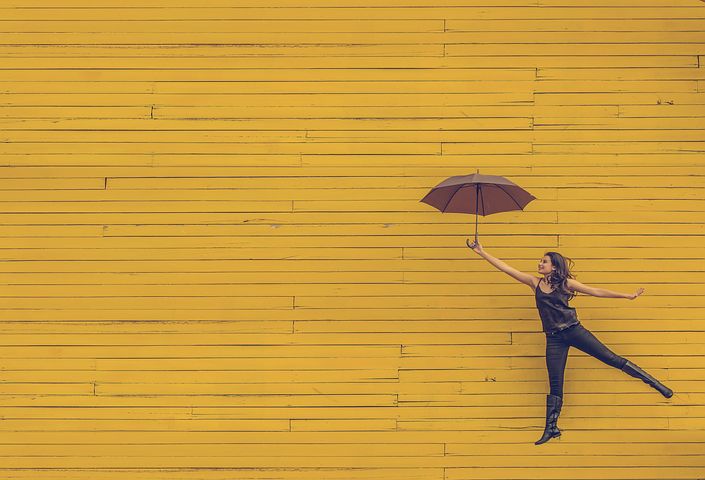 I believe that tribe is important; the group of people around you who champion, challenge, support and encourage you to step out of your comfort zone, grow and develop.
In AWL you will be guided through six sessions of facilitated peer mentoring, designed to set you up to develop and work with a strong, supportive network of women that could last a lifetime.
The facilitated sessions are designed to get you to a place where you are clear about what's important to you, where you want to get to, and how you will get there.
As women, we are so good at championing and supporting others, but not so good at doing it for ourselves. AWL gives you a group of ready made allies who'll 'have your back', challenging you to grow and achieve.
Attending all six facilitated sessions (3 hours per session and currently run online)
Committing to doing the work (some thinking, some actions) in and between sessions – a time commitment of around three-five hours per month
Supporting, challenging and championing your fellow AWLs
The chance to increase your confidence, clarity and drive
An understanding of where you are now, where you want to be and a self-defined blueprint to get you there
A supportive and challenging network who will champion you and have your back
Six, facilitated, three-hour sessions designed to support and develop you, using exercises designed to get the best outcomes for you and support your goals
Six Home Missions and six Mid-Month Motivators sent to you between sessions to keep you focussed and growing
Access to me and the group via a dedicated WhatsApp group
The opportunity to build your resilience and help others build theirs
Be a part of a bespoke network of amazing women leaders for as long as you want to be – this is a one off investment for a potential lifetime impact
"[AWL] Increased my confidence, helped me get clear on what's important to me and has given me close friendships and support from a group of incredible women, who have gone on to become a very important part of my life."
"The AWL program is the best investment I have ever made in myself - it has been a life changing experience that I would recommend to anyone. I would estimate that 1 year on, the investment I made in the program has repaid itself 10 - 15 times over in business I have secured. That's not the true value for me though, the confidence and value I have gained in myself is the really big win."
"I have the privilege of saying I'm part of the AWL alumni. This amazing group of women has been everything you could wish for in a support network. They have encouraged, inspired and believed in me, and this has affected every decision I've made since joining the group. Signing up with Jane Galloway and AWL has been the best thing I've ever done. I cannot recommend it highly enough"
"Quiet the Hive has had quite the profound impact on how I think about myself and my strengths and weaknesses and how I approach running my own business."
The AWL Programme gets results. Previous participants have reported a range of benefits and outcomes. These range from career development including promotions, to positive impacts on home life, to starting new businesses and social enterprises.
AWL alumni have reported the following benefits or actions being down to a direct result of AWL.
They've:
Increased their clarity of purpose and aspirations for life
Increased their resilience and found a sense of support through the group
Increased their confidence in and satisfaction with work and home life
Achieved career promotions to higher earning jobs and launched new businesses
Negotiation new roles within their current organisation based on their priorities and interests
Been part of a tribe that sponsors each other and supports each other's development and growth
Negotiated flexible working arrangements for better work life harmony and had other brave conversation at work
Written and published a book
Entered and won awards
Pitched for and won new business
Found the strength to leave unsatisfactory relationships
Prioritised what's important to them and not felt guilty about pursuing it
Had support through key life events
Built blossoming, supportive professional relationships and friendships with other amazing women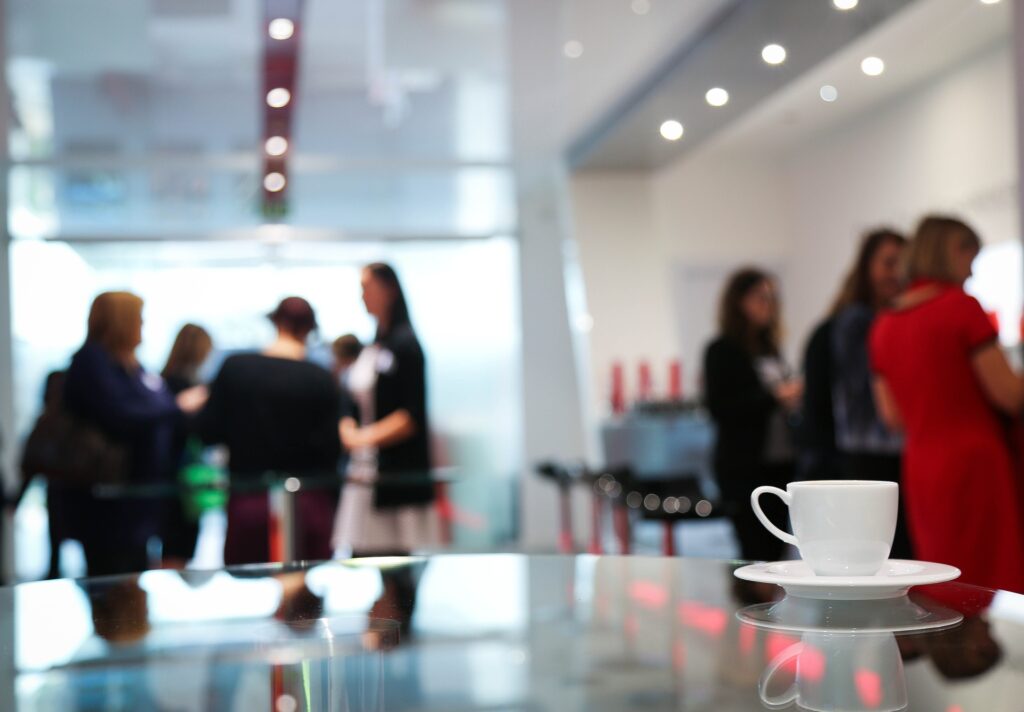 Invest in yourself with a place on the next AWL cohort at £1875. This can be paid up front or through an instalment programme to suit you.
When asked, delegates have reported that the total value of the programme is worth around £10,000 in terms of the promotions gained, business secured and new ventures started.
Would you like to pursue the AWL programme as part of your employee professional development, but worry about asking for investment?
Download the QtH handy guide to asking your manager to invest in you.
How do the sessions work?
Before the programme starts, you'll be send diary invites, via the email address you signed up with, with a zoom  link. It's a good idea to test the link ahead of the first session
What if I can't make a session?
I would strongly suggest that you do your best to attend all sessions. However, I also know that life does weird things! If you have to miss a session, it'll be recorded and you and I will make time to catch you up.
How will i receive the mid-month motivators and home missions?
I'll be sending these to you by email, using the email you signed up with, between the sessions. Let me know if you want me to use a different email address.
What are the programme dates?
The sessions will take place from 09:30am-12:30pm on the following dates for the Autumn 2023 cohort (all Fridays):
22 Sept, 20 Oct, 17 Nov, 15 Dec, 26 Jan and 23 Feb
What if i get stuck or fall behind?
Don't worry! I've got you. The other women on AWL and myself are here to help. You can always drop into the WhatsApp group (your first port of call), or reach out to me for help.
I've heard your welcome boxes are epic. Is there one this time?
Oh heck, yes!
Want to find out more?
Download the brochure and find out more about this life-changing programme
Bookings are OPEN for the next cohort
...you can reserve your place on the next cohort of the Awakening Women's Lives Programme kicking off in September 2023.